Aggressive Money Management Methods for EAs
11/18/2021 10:00:00 PM
Aggressive money management approaches aim at rapid growth and profit maximizing. However, these practices involve higher risks since there is tremendous leverage allowing you to trade large volumes. 
The most popular concepts are Martingale and Averaging using Expert Advisors. These robots are incredibly profitable. Yeah, they can wrap a novice trader in the illusion of material success. However, the market is changing, and volatility is increasing. That is why the EA can show the following: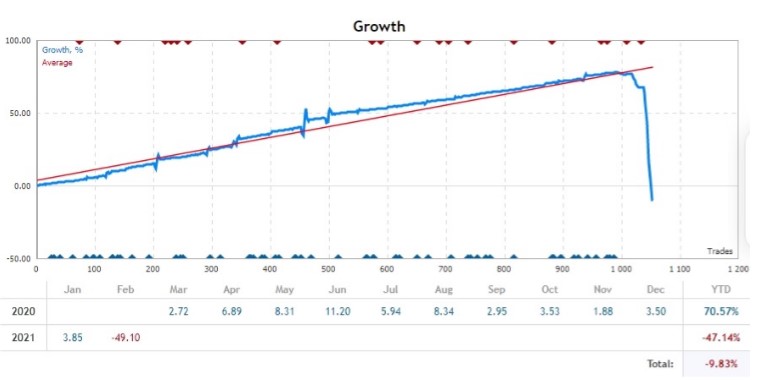 The Equity Line Shape Growth and Drawdown
These are the properties of EAs with aggressive money management approaches. If a trader does not understand how to use them, the consequences will be tragic. 
Let's compare aggressive money management methods with a bolide.
A novice driver does not have to drive fast to prevent accidents. He must be slow and judicious. However, an experienced one can efficiently operate such a car on the track. He feels at ease at high speed performing difficult turns. Why? He has a great experience.
So, aggressive practices are not meant for amateurs. Robots with aggressive money management approaches cause large drawdowns on the account. If this happens, the novice trader will break down mentally.
If you are a beginner, use Expert Advisors with conservative money management methods. Such practices will provide you with time for trading system refinement. There are no deposit drawdowns, and you can continue to trade.
After profitable trading using conservative styles, try applying aggressive ones. It is not worth switching earlier since aggressive approaches will crash a poor-managed trading system.
Note! Aggressive money management approaches are for experienced traders ONLY!
A worldly-wise trader can expand his trading strategies portfolio by adding EAs with aggressive methods.
With proper use of the robots, trading gurus can get such results: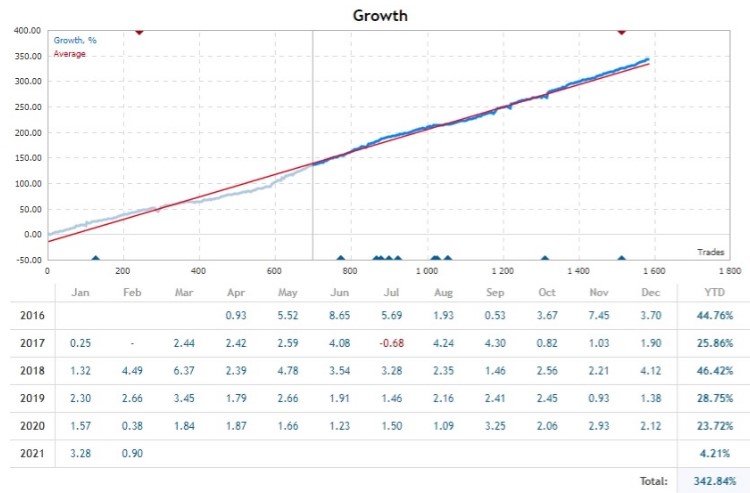 Equity Line Shape of the EA with Aggressive Money Management Concepts. The Curve Grows Gradually, and a Profit is Stable for Several Years
Long-term backtesting will determine what methods are the best and how to use them correctly. You must not apply aggressive approaches without a thorough test. 
Risk management with the stop-loss level (~1-2% of deposit) should accompany aggressive practices. Then aggressive money management methods will be under control and will bring the desired results. 
Which EA aggressive approaches can you apply? Let's consider them!
Martingale
It is one of the most popular approaches. In the case of a previous losing trade, a volume doubling occurred. It gives good results at the beginning. However, there is a problem with the financial market's seriality. According to any trading system, there is a successive series of profitable and losing orders. Sometimes a losing trade series can be durable and lead to deposit losses.
This approach will be successful if a trader limits the trade volume increasing.
Pyramiding
There is a trading volume increasing after a profitable trade. 
The method is based on the market trade seriality. If a beneficial trade series has begun, the increasing volume will provide a trader with a boost in profits. Loss reduces the volume to the original level.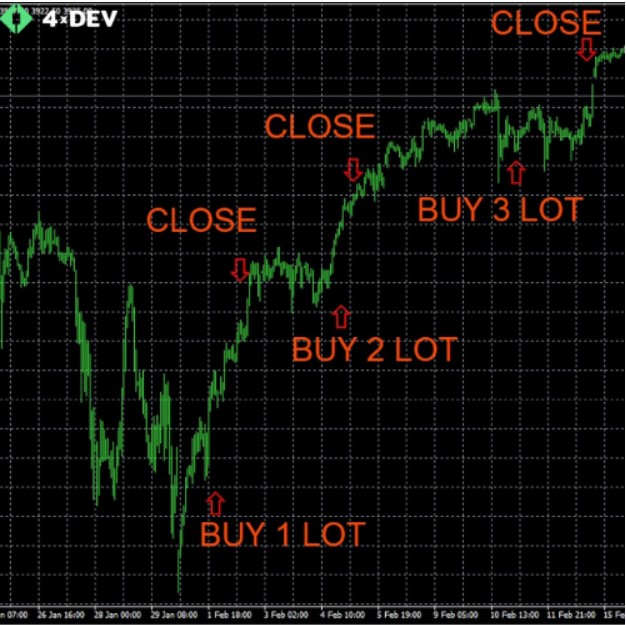 An Example of a Beneficial Trade Series. The Volume Increases in Each Following Order
This style allows maximizing profit in a stable trading system. The volume boost should be limited to a certain number of times. 
Locking
This method applies the opening of opposite trades to avoid losses. Consider the commission imposed on such manipulations and difficult exit conditions.
Thus, this approach is tricky in practice. 
Averaging
There is an opening of the additional trades if the price moves against an opened position. Further orders can be performed with a standard or increased volume.
This is a dangerous approach. Apply it carefully and set the general stop-loss level for a trade series. By opening one large series, you can lose your entire deposit.
Note!

Aggressive money management practices are NOT for beginners.
Only experienced traders can use them based on profitable trading systems that have been built on conservative approaches.
Long-term backtesting identifies the best type of aggressive style.
Apply risk management when using aggressive methods. Limit the risk per trade/series. Do not forget about limitations on equity drawdown. 
Use these practices as a part of a trading portfolio.
The proper application of aggressive money management approaches skyrockets profits. The 4xDev company can create EAs using various kinds of money management techniques exclusively for you. Leave your request now!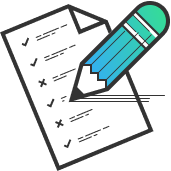 Do you doubt the reliability of the indicator? Want to check if there is no redrawing? Need an expert programmer to develop a custom Forex indicator? We will do it for you! Just fill in a form and get a free estimate of the price and time needed to develop the desired tool.