2 Key Principles that Every Trend Trading Robot Should Follow: Risk Management and Profit Maximization
10/14/2021 10:00:00 PM
A Trading Strategy for the EA: Cut the Losses and Let Your Profit Grow
Any Expert Advisor is just a computer algorithm, a program, a code. Whereas the market is a living, constantly changing system. 
How well is a computer algorithm able to predict the development of something alive? The abilities of programs are still limited.
However, with a trader's skillful management, an algorithm (as a tool) can be an irreplaceable assistant in gaining stable profits.
To build a beneficial trading robot, you have to decide on the type of trading strategy. Moreover, you should figure out the basic trading system principles.
How to Perform Risk Management for a Trend EA?
Trading requires risk management. Therefore, the first thing you have to think about when developing your trading robot is how to manage risks.
Aggressive money management techniques (such as Martingale or Averaging) can lead to a complete deposit loss if without risk control. To prevent this, you have to apply the risk management techniques that suit you best.
A fixed Stop Loss (in points). As an example, Stop Loss is set behind the extremum of a daily candle. Its amount equals 100 pips no matter what.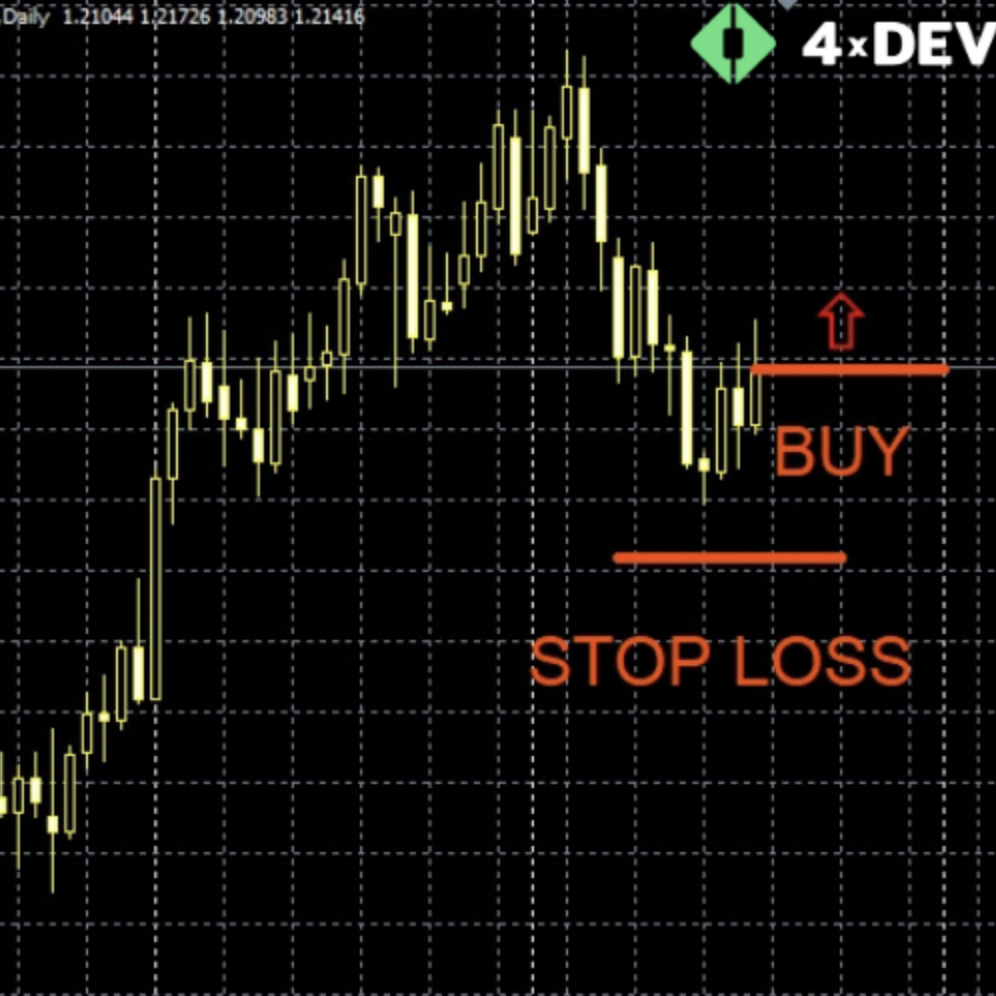 An Option for Stop Loss Placing Behind the Nearest Extremum
Stop Loss in dollars. In this case, SL is not located in a specific place on the chart. On the contrary, it is flexible and measured in dollars. It is helpful in case the trade is entered with several orders. If the loss reaches the predetermined Stop Loss in dollars, all orders will be closed. This approach is more complex and more efficient.

Trade risk is less than 1% of the deposit. The risk per trade or multiple trades should be small, regardless of how your Stop Loss is measured — in points or dollars. It should not exceed 1% of the deposit. From a psychological point of view, such a tiny amount allows you to continue trading using the EA, even in a prolonged drawdown. No stresses, no nervous prostration. 
When creating specifications for your EA, do not forget to mention risk management. Describe it in detail in a separate block. Follow a straightforward principle for a trending strategy: "Cut your losses quickly and sharply!"
How to Maximize Profits for a Trend Trading Robot?
If your Expert Advisor does not know how to profit, then no risk management will help. Therefore, the trading robot developing task should include clearly described conditions for entering and exiting the market. So, you have to decide on taking profit options for your trend trading strategy:
Take Profit to Stop Loss ratio is 4:1. In this case, a set Take Profit is tied to the size of the Stop Loss. This option works quite successfully, as it is enough to gain profits only in 25% of cases to stay profitable. However, this approach can also cut down on potential profits since they can reach the 10:1 ratio in some trends.
A Trailing Stop. You can add a Trailing Stop option (the Stop Loss is trailed behind the price by a specified distance in points) into the robot. If you have a great desire to make large profits, your Trailing Stop should be large enough to take significant moves. If your target is to take trends on a daily timeframe, put a Trailing Stop equal to a trading instrument's daily volatility.
Stop Loss moves beyond extremes. Take Profit is not set. It may be the best option for catching huge trends. Since Take Profit does not limit your profits, they can reach 10:1 or even 20:1. Simultaneously, moving the Stop Loss beyond the extremum allows you to fix a part of your profit and make it grow.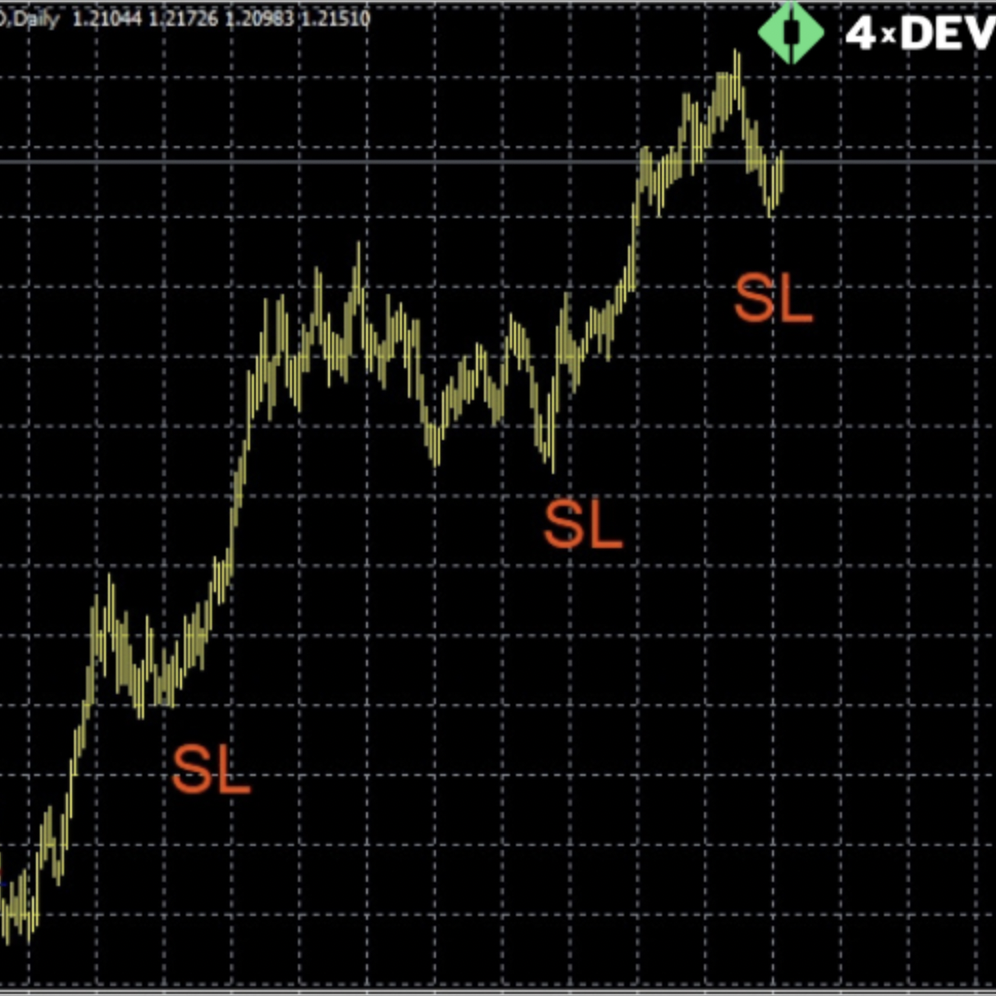 Places to Move Stop Loss When Accompanying a Trade
Stop Loss following the price allows the trading system to cover losses of several months by taking profits from one strong trend. There may be one move enough to make a great bottom-line profit. Therefore, you should not underestimate the importance of a strong trend. Follow the second principle for a trending strategy: "Let your profits grow without limitations!"
Trending trading systems are the most profitable and less risky. 
In Conclusion
The 4xdev programmers can create your trading robot considering the main goals of every trending trader:

Quickly cut the losses
Grow profits without limitations
Order the development of your profitable Expert Advisor! Start making money in the market right now!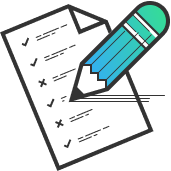 Do you doubt the reliability of the indicator? Want to check if there is no redrawing? Need an expert programmer to develop a custom Forex indicator? We will do it for you! Just fill in a form and get a free estimate of the price and time needed to develop the desired tool.