The idea behind the indicator
This indicator is intended for long period candles displaying on the current chart. It draws rectangles that show this information about candles in a given period: maximum and minimum candle cost, her opening and closing time, color if it's bear or bull candle (red candle – bull; blue candle – bear).
You have the opportunity to switch between high-level periods by clicking the button of the current given period in the top right corner. By clicking the indicator will redraw rectangles on that period automatically.
Also, the indicator has a function of displaying the tick volume high-period candle. You need to click the right rectangle on the chat. With the next clicking on it, the data is hiding out. The tick volume is displaying in the left top corner by default.
When adding an indicator on the chart, he will automatically begin to automatically draw rectangles of the high-period candles. If you select the maximum period (MN), the indicator won't work.
The indicator doesn't need any settings and doesn't have any in-parameters.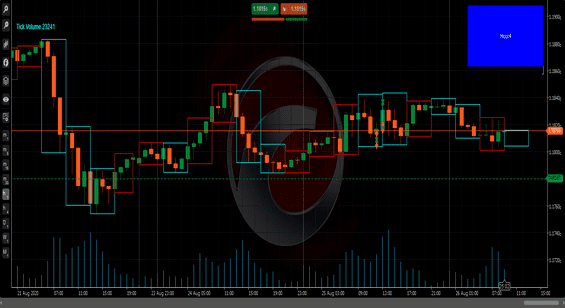 The H1 chart indicator shows the candles of the H4 chart using rectangles. The tick volume was displayed in the left top corner of the chart after pointing onto one of the rectangles. The period name indicated by the indicator has been written on the button in the right top corner.
You can see the example of displaying Daily period candles on the same H1 chart. After clicking the button, rectangles redrew under a given period immediately.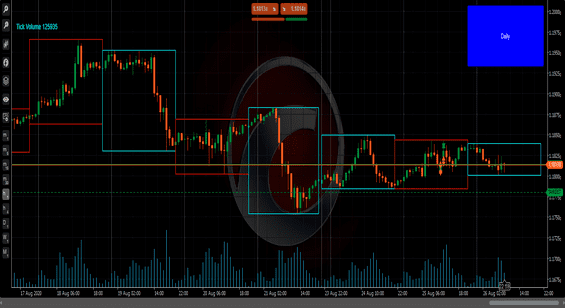 You should know that indicator is working only with a low-level time framer. If you choose the maximum period, the indicator won't work, and you will see the inscription «Choose another» on the button.
Installation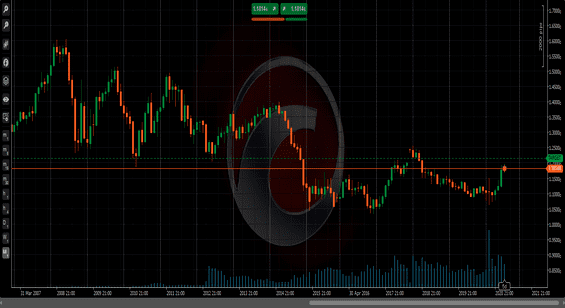 Copy the folder in the folder Indicators. You can find it by clicking the right mouse button on any indicator >> Show in Folder in the tab Automate of the cTraider main window. Then you need to compilate the project in the same tab by clicking the Bulid Indicator.
Try it now, and this will be one of the best future deposit for you! Click Buy to buy our product.