The Idea Behind the Indicator
This indicator is for long-period candlesticks displayed on the current chart. It draws rectangles showing the information about candles in a given period:
Maximum and minimum candle price
Opening and closing time
Bearish or bullish candlestick color
You have the opportunity to switch between high-level periods. Just use the given period button in the top right corner. When you activate the indicator, the rectangles will be automatically redrawn on that period.
Also, the indicator displays the high-period-candlestick tick volume. Choose the right rectangle on the chat. With the following clicking on it, the data is hiding out. The tick volume is represented in the top left corner by default.
When you add an indicator to the chart, it will draw high-period candlestick rectangles automatically.
If you select the maximum period (MN), the indicator will not function.
Indicator parameters meanings
Bearish – select a color of a bear candle
Bullish – select a color of a bull candle
Snap angle – select a snap angle of a tick volume rectangle

Multi-Time Period Chart Indicator on the Chart
The H1 chart indicator shows the H4 chart candles using rectangles. The last rectangle (the last candlestick on the H4 chart) was clicked. After performing this action, the tick volume will be displayed in the top left corner of the chart. The period name will be written on the button in the top right corner.

Multi-Time Period Chart Indicator on the Chart
You should know that indicator works with a low-level timeframe only. If you choose the maximum period, the trading tool will stop working, and you will see the inscription: "Choose another".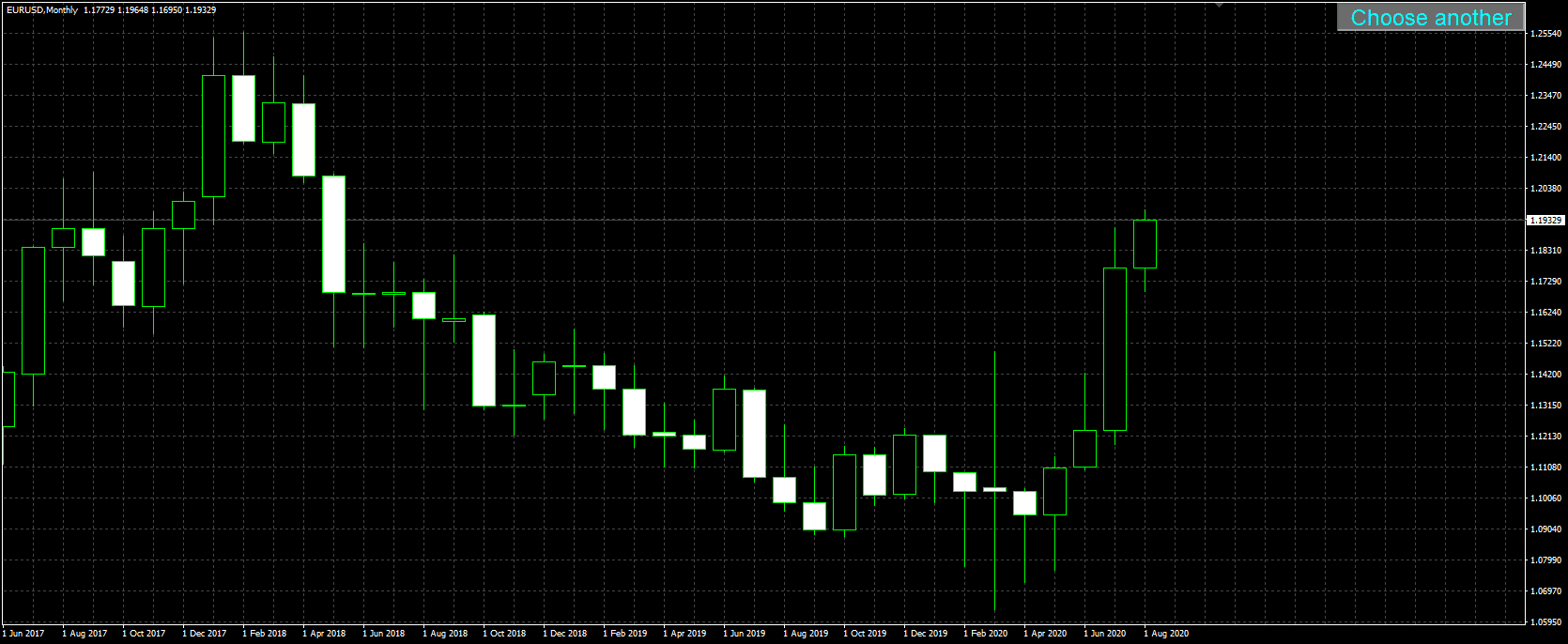 Multi-Time Period Chart Indicator on the Chart
Technical Requirements
There are some technical requirements that you need for loading and correct work of the indicator:
A computer with all the necessary conditions for the MetaTrader 4® installment.
The desktop version of MetaTrader 4® installed on your device.
The computer working hours should match the trading hours. Launch the MT4® platform.
The installed tool must be configured on the MT4® chart.
Try it now! It will be one of the best investments in your life! Click Buy to order our product.
You are free in your final choice and let it be the right one. Everyone profits!